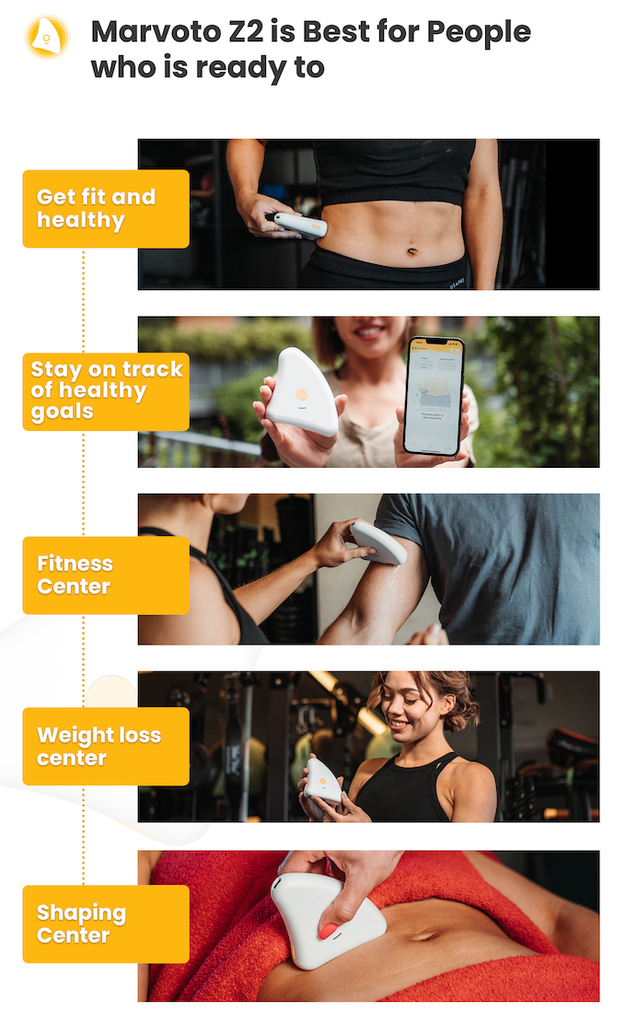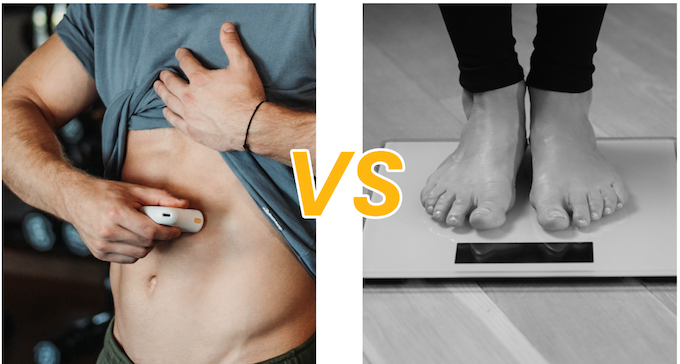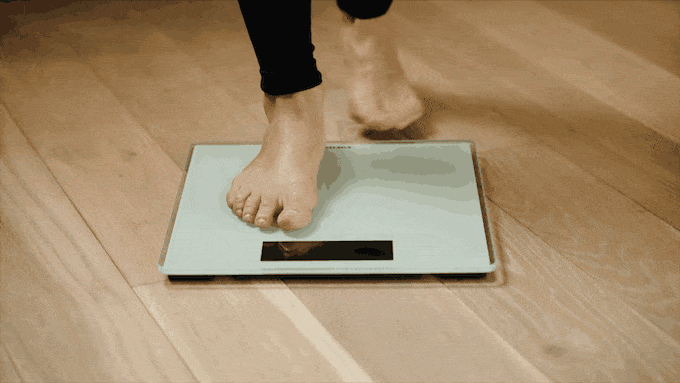 If you're trying to keep track of your weight loss, or even of your muscle growth in relation to changes in your body weight, a weight scale provides less than accurate information. Besides, there are too many circumstances in which you simply can't use one because they're too cumbersome. Calculating your Body Mass Index is certainly a possibility, but it's not entirely accurate or targeted either—it just provides a general data of where your body stands—and you want to know more than that.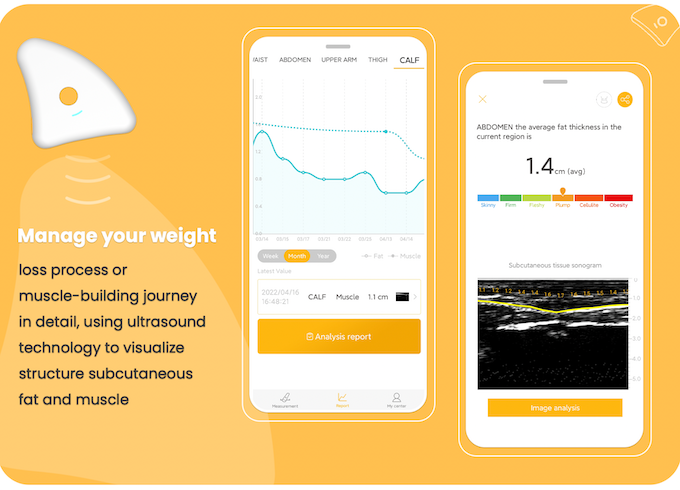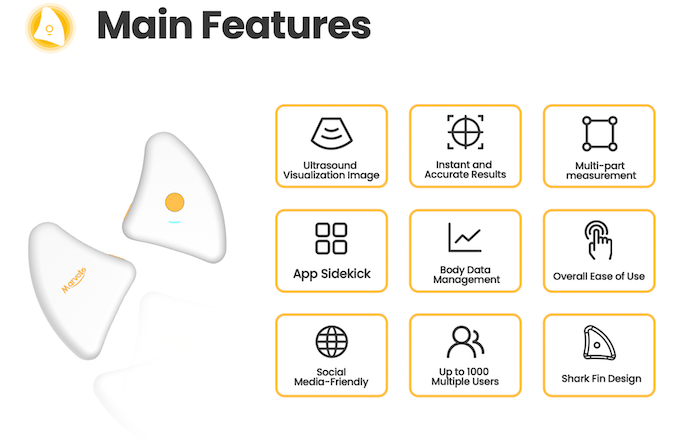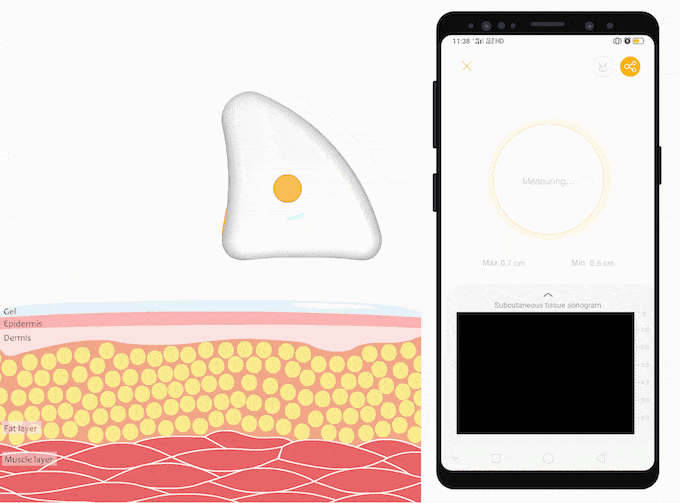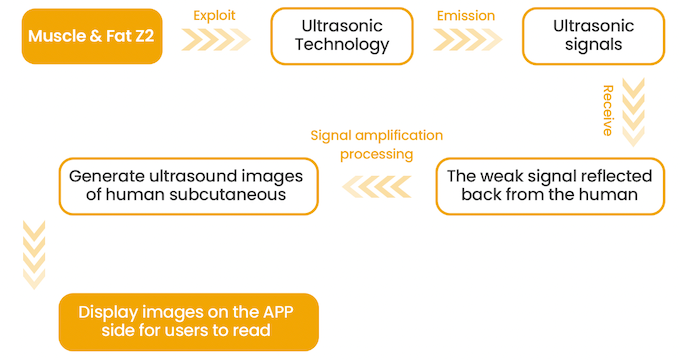 Ultrasound with a frequency of over 20,000Hz has directional propagation characteristics, reflectivity, and non-invasiveness, and is often used in hospital clinical examinations. Marvoto Muscle and Fat Z2 utilizes ultrasound principles to optimize ultrasound technology, combined with an intelligent APP to allow users to visualize subcutaneous fat and muscle patterns.
In a nutshell, anyone can easily use this device and understand the image and data it provides.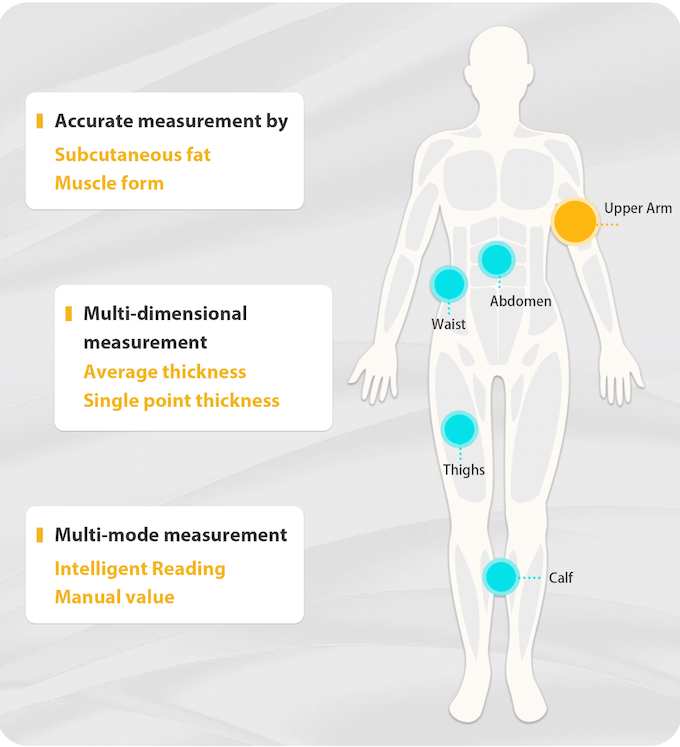 Marvoto Muscle & Fat Z2 leverages cutting-edge ultrasound technology to provide an instant and extremely accurate measurement of fat accumulation and muscle condition in localized parts of the body. Choose the manual or automatic mode, swipe it, and have your subcutaneous fat and muscle thickness instantly measured with all the precision you could ever hope to find.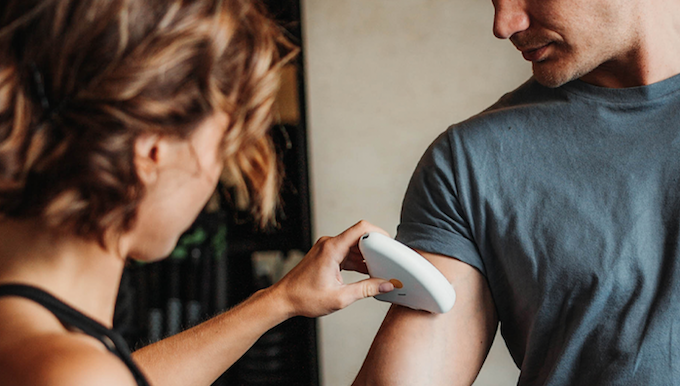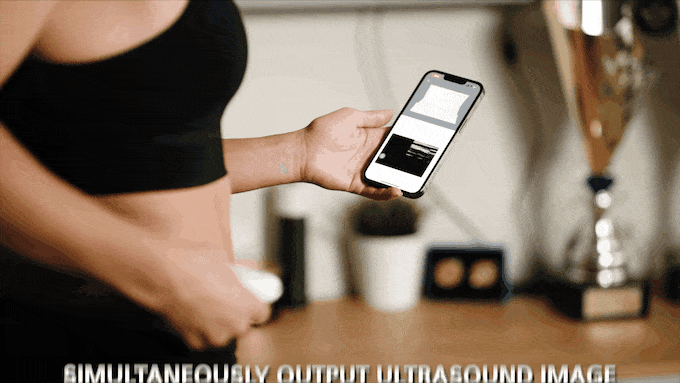 Marvoto Muscle & Fat Z2 transmits and receives ultrasonic signals, performing signal conversion and a series of signal processing operations, and outputting the ultrasound image data of the subcutaneous tissue. The image data is then transmitted to the App through wireless Bluetooth. The App then reads the ultrasound image and performs the thickness recognition, analysis and measurement of the fat or muscle thickness.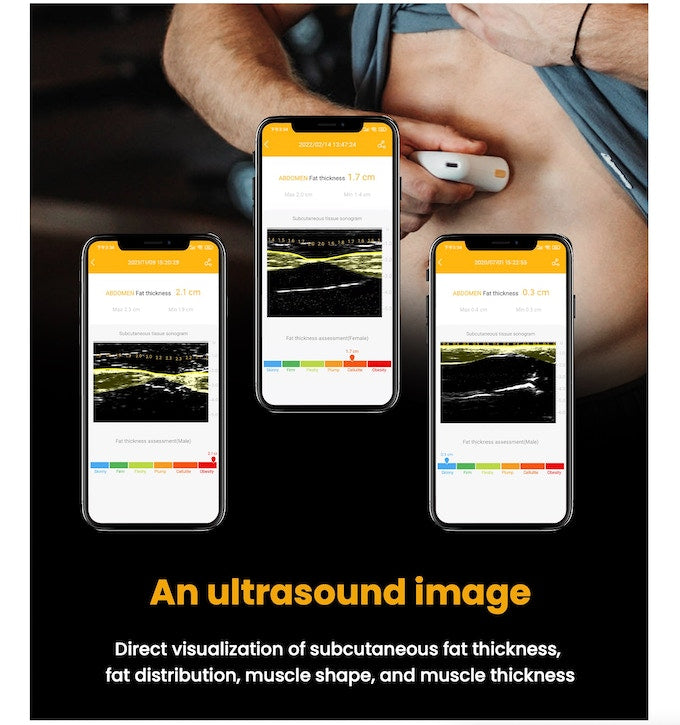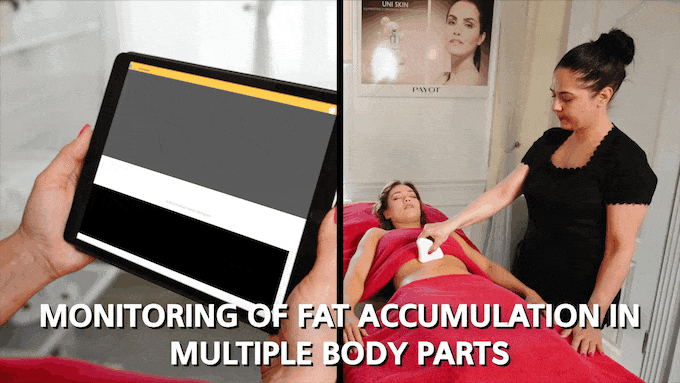 You'll like to know that Marvoto Muscle & Fat Z2 does not just measure and provide ultrasound images of your fat or muscle volume. It also allows you to store all the collected data and visualize it through the App at any time, providing muscle fat analysis reports for each part of the body and recording the change curve of body muscle fat. This way, you can accurately and seamlessly monitor your weight-loss or muscle volume growth process.
If you're working to regain your figure after having a baby, if you're seeking to lose weight, or if you're an athlete or fitness enthusiast and want to measure the progress of your muscle growth, Z2 offers a uniquely transparent and precise way of knowing how exactly you are doing in your journey.

Marvoto Muscle & Fat Z2 App supports Bluetooth 4.2 and above versions of Android (Android 7.0 and above) and iOS (iOS 9.0 and above) mobile phones and tablets. This means it works with most mobile devices, extending its features to a wide group of users.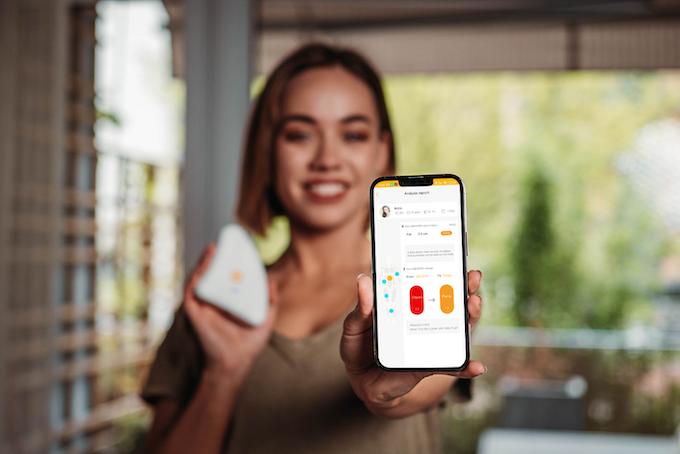 On the other hand, the App allows you to customize the depth of the scan going beyond the default scope of 5.6cm. Use the App to adjust the scan depth to 7.4cm, and the thin part to 3.7cm to enlarge the details. Through the App, you can also set the image grayscale as if you were using hospital-grade precision equipment to ensure that the ultrasound Image can be rendered perfectly. This way, you'll have a unique view of how your fat and muscle transformation is evolving.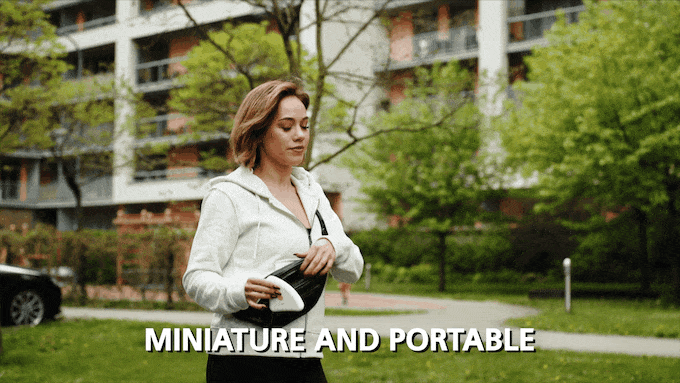 Marvoto Muscle & Fat Z2 is designed to make it easy to carry and use anywhere. It measures only 98*91*30mm and weighs only 90g—precisely so that you can get instant fat and muscle measurements at any time. If you ever thought about how cool it would be to measure your fat and muscle volume before and after hitting the gym, now, with Z2, you can finally do it!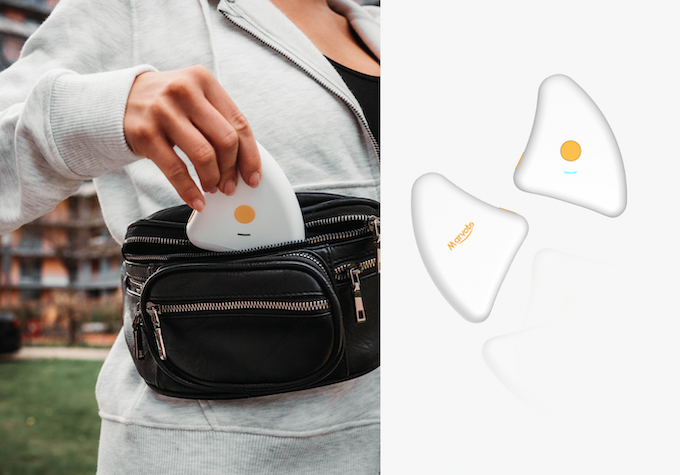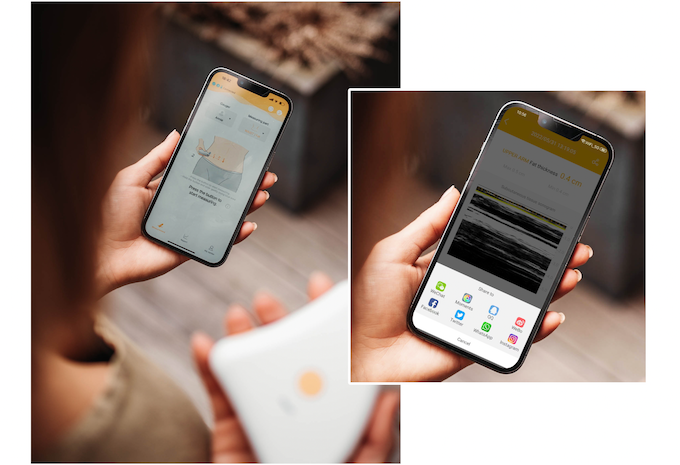 Would you like to share your weight-loss or muscle growth progress with your friends or on social media? Well, with Z2, that couldn't be easier. Just hit a button to seamlessly share your measurement results to Facebook, Twitter, Instagram, and Whatsapp. That's right, your muscle-building progress is about to land you quite a few likes and shares!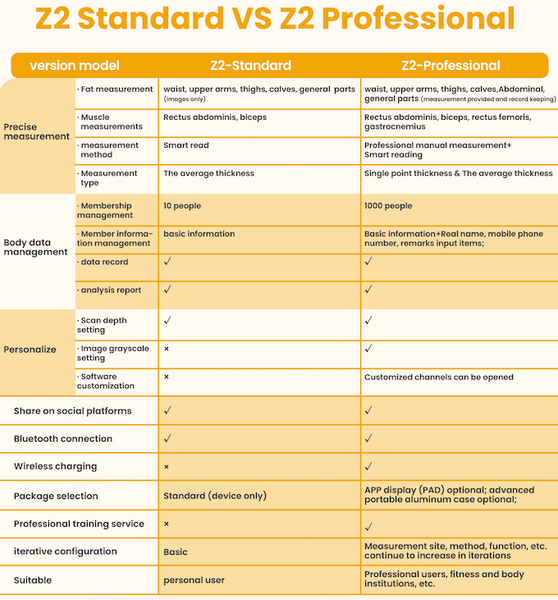 Shark is one of the very few animals that are cancer free, Marvoto uses this as inspiration to design a stylish and portable shark fin shape to spread the concept of health.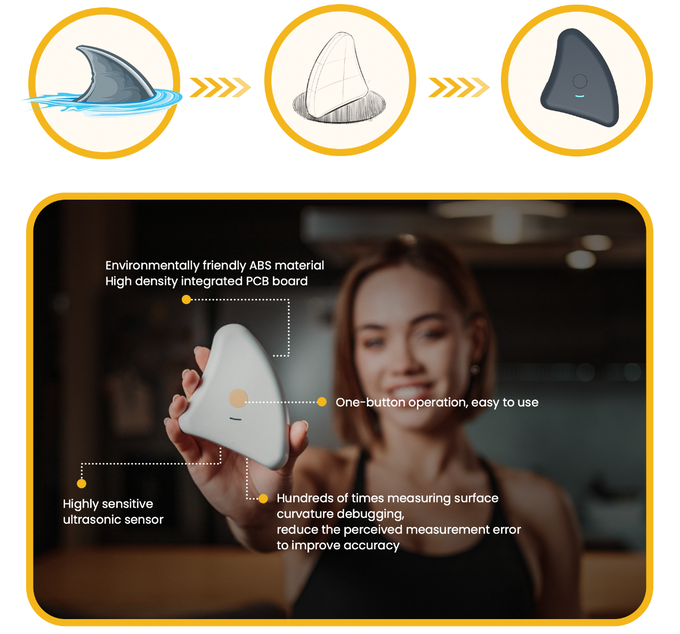 Since Marvoto Muscle & Fat Z2 embodies the concept of being healthy and strong, we had to design it appropriately. That's why it is beautifully shaped as a shark fin—did you know that sharks are one of the very few species in the animal world that are always free from cancer? The concave surface in contact with the measurement area is designed according to the best hand grip for human measurement, ensuring a perfect fit to the skin during measurement.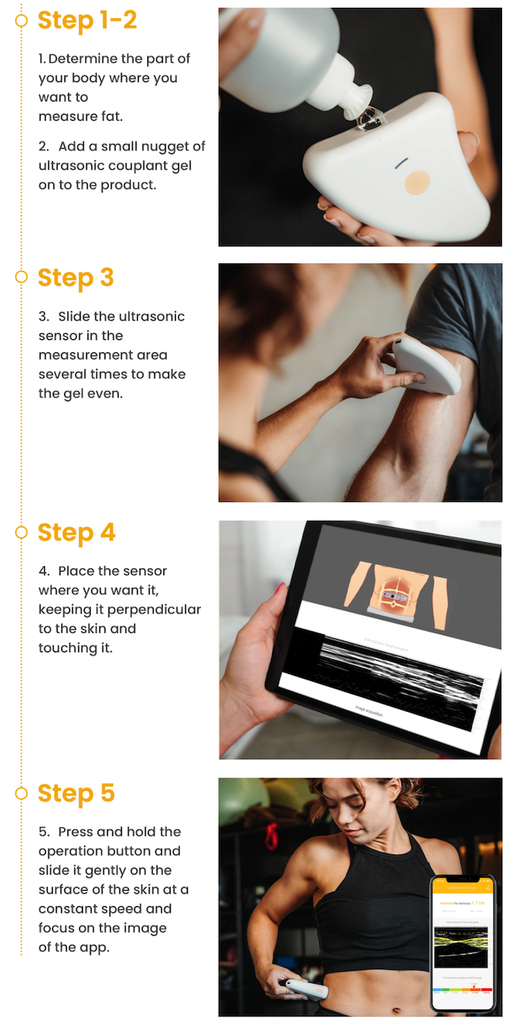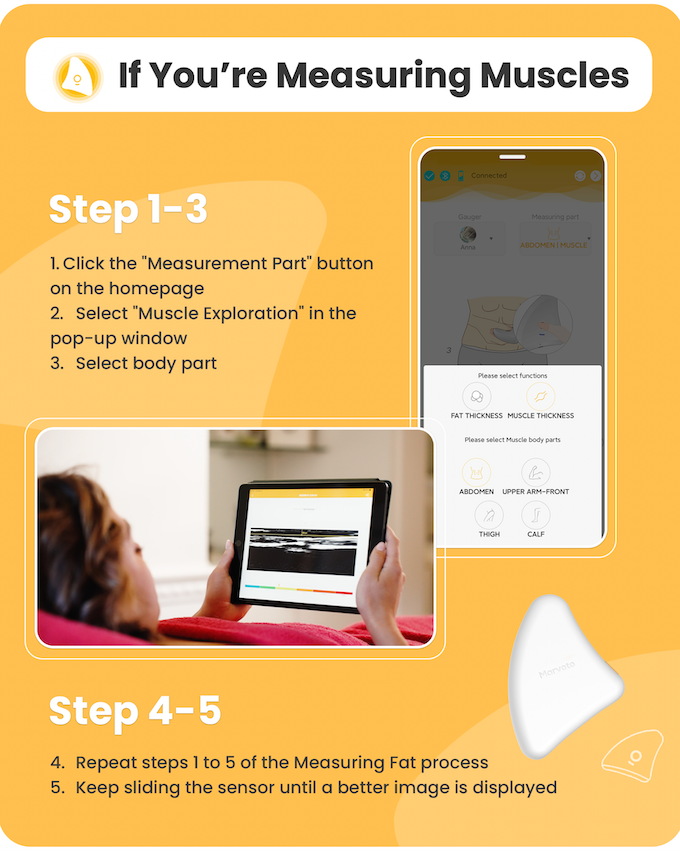 The Z2 Pro device will collect ultrasound images of the muscles under the skin, explore the shape of the muscles through the ultrasound images, and manually measure the thickness of the muscle layer.

You can currently use the Marvoto App to explore and measure muscles in four parts: the "rectus abdominis" of the abdomen, the "biceps" of the upper arm, the "rectus femoris" of the thigh, and the "gastrocnemius" of the calf.
You can use your Marvoto Muscle & Fat Z2 Pro to manually measure the thickness of your muscles. Simply click on the muscle image and a yellow measuring ruler will be displayed on the image. Slide the upper ruler line to the upper boundary of the muscle layer, and the lower ruler line to the lower boundary of the muscle layer.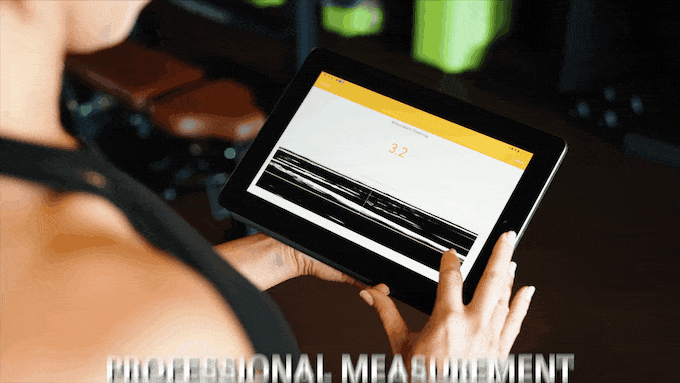 Then click the "Save" button in the upper right corner of the interface to save the current measurement results. And there you go: you'll have a real visual insight into the volume and thickness of your muscles, which allows you to keep track of their growth as you exercise to obtain results that you can now measure.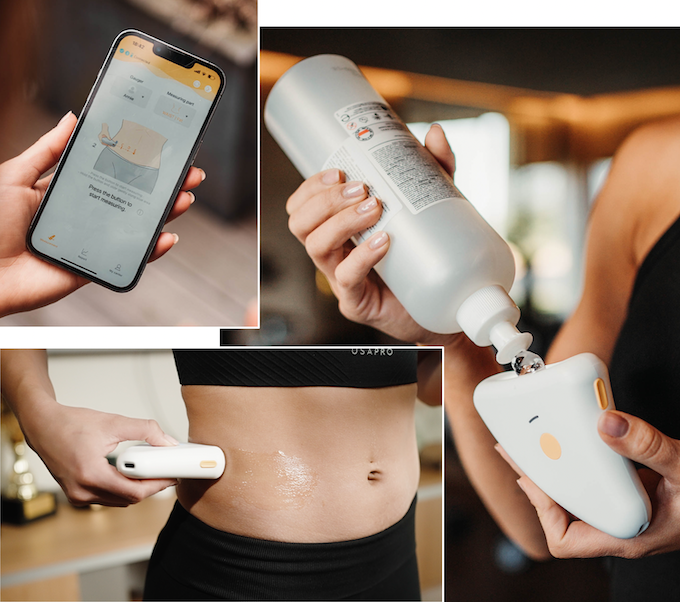 Whenever you use your Marvoto Muscle & Fat Z2, you'll need to use an ultrasonic couplant of the same kind used in any other ultrasound exams. Why? Because this water-based gel removes the air between the ultrasound probe (ultrasonic sensor) and the skin so that the transmission-reception is perfect and as accurate as you want it to be.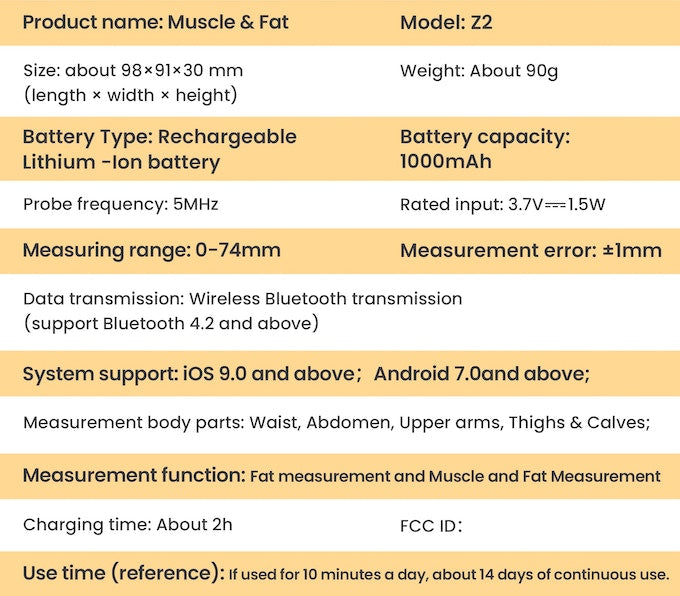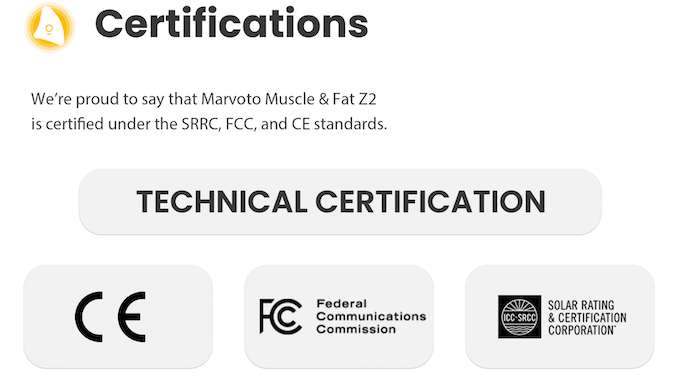 Frequently Asked Questions (FAQs)
General Questions
1. What is KJTone.com?
Thanks to over 20 years' experiences in the key positions of fitness equipment industry, team KJTone combines the most competitive resources with internet technology, produces content-driven information for our partners.
2. What are KJTone's distinguishing features?
Inspection Services
We can accept your commission to handle sample inspection, product inspection, and factory inspection services, ensuring worry-free delivery for you.
Small Business
One of our key features is to help all small business owners to purchase different health and fitness products from qualified suppliers with less MOQ.
Customized Services
If our products or services do not meet your requirements, please feel free to contact us at any time. We are willing to provide you with customized services.
3. How can I contact the support team?
Please feel free to reach out to us at any time if your needs are not met through the following email address info@KJTone.com.
You are welcome to communicate with us at any time regarding any ideas you may have.